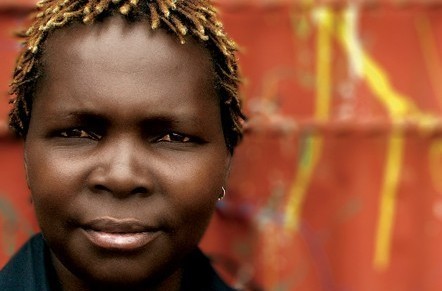 Olith Ratego's interest in music was awakened by his mother, who was a singer of "dodo", a female traditional style of Luo music.  Olith would listen and sing along to songs by Miriam Makeba and Tshala Muana. In school, he often got in trouble for writing songs in class and was even sent home in an attempt to stop his habit.
Olith's family could not afford schools fees so education finished early and he reluctantly gave up his dream of singing; if school fees were out of the question then paying for recording would be too. He became an apprentice carpenter, studying under his father at a carpentry shop called 'Ungunja Road Modern Ready Furniture'.
In 2001 he heard an afro-fusion song that rekindled his passion for singing. He decided to record a song using his monies raised from the carpentry workshop; "Mamano Daa" was released and got massive airplay on local radio. In 2003, he opened for a King Kong show in his home district of Siaya and he was enthusiastically received by the crowd. King Kong was impressed and offered to take him to Nairobi so that he could continue to perform alongside him. He was then able to raise enough money to release another single, "Aheri". It was while working with King Kong that he met Ketebul for whom he recorded a successful fusion album called Osuga.
At Ketebul studios No-Nation's Yam Yam produced a second album for him – a blend of Luo pop influenced by the current national craze for ohangla music. This is derived from a lo-fi afrotech sound using male Luo praise singing and it has become a phenomenon across all of Kenya. It might have a Luo ohangla root but the style and rhythm are based on Congolese rumba played on cheap synthesisers in a Nairobi disco. Olith has written superb songs that use the female dodo style. The music is utterly appealing and danceable with the addition of Yam Yam's pop production guitars and benga sound.
Olith's voice is totally unique and many people mistake it for a woman's. As he sings dodo and has something of a female register it is not hard to see why. He has a formula to take the appeal of the ohangla sound to an international market and the chance to become one of the first in this style of music to break out as a truly original voice.
Look out for an imminent high profile release and tour