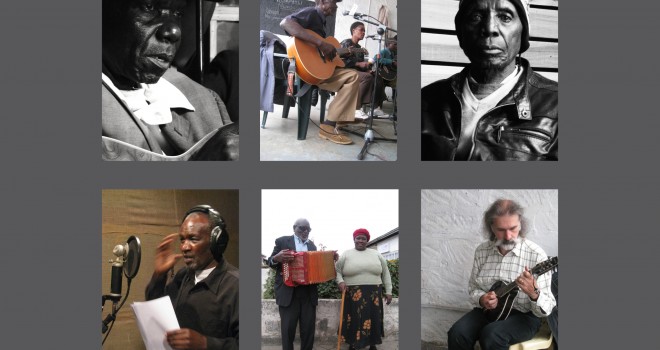 Omutibo, Mugithi and Benga
A story of globalisation, the fight for Kenyan independence and the power of music to cross cultures and continents in the most surprising way, featuring original masters of Kenyan music and younger generation American artists
Recording and live project in development for 2015/16
Pre Nashville and before the influence of black American urban music, African soldiers who fought with the King's African Rifles took working class white Country Blues to their hearts.
The Mau Mau in Kenya used the ¾ time, 'home on the range' rhythms to accompany the fight against colonial rule and Jimmie Rogers was worshiped as his American yodel was as close to godliness as a human could get.
In Kenya troubadour is translated as Omutibo and these country inspired musicians travelled from village to village with guitars and accordions, telling their stories, wearing 10-gallon hats.
No Nation is producing an album with many of the old greats including:
Joseph Kamaru: The inspiring and much loved Kikuyu singer songwriter
Johnstone Mukabi: Son of the original Luhya great George Mukabi
Ochieng Nelly: Luo singer songwriter and originator of the benga sound
Osumba Rateng: Musical polymath, luo songwriter and long-time musical companion of Kamaru
Alongside a younger generation of American musicians including:
Devon Sproule: Award winning highly acclaimed US / Canadian folk singer
Paul Curreri: 5 star reviews, he is a brilliant singer songwriter and country blues technician
Look out for an imminent high profile release and tour – a great blend of old style box guitar with a hint of Americana.