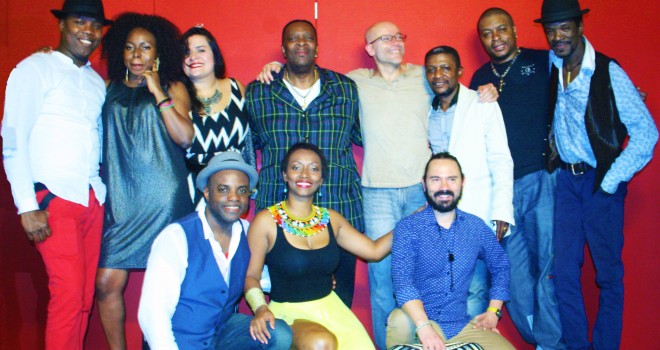 Uniting Colombian and Congolese musicians,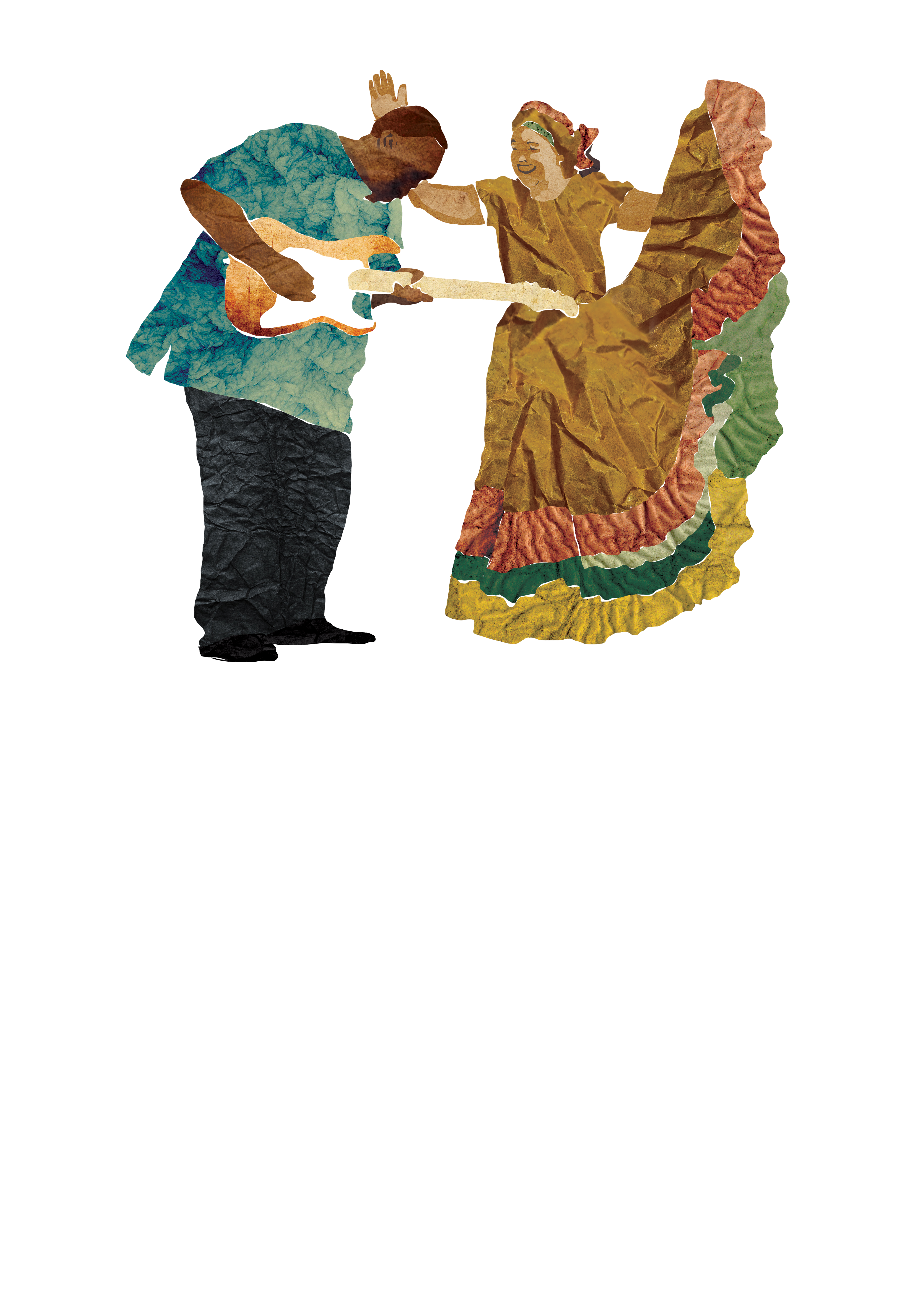 revives and re-interprets the historical connection between two musical traditions that have travelled back and forth between the New World and the African Motherland.
De Palenque à Matongé is a new project in partnership with Zephyrus Records in Belgium. Veteran Congolese guitarist, Dizzy, has worked with African rumba's greatest names including Franco, Tabu Ley and Sam Mangwana. He also cuts a dash alongside contemporary artists like Zap Mama and Baloji. This project will bring him alongside Alé Kuma, musicians from Bogotá who specialise in traditional Palenque music from Columbia. Don't expect the usual sounds of Champetta. Instead, expect a mix that gets back to the basics of the Congo's and Columbia's folkloric and traditional music, an alternative and exciting blend of the less familiar and something that's less rumba and more Mutwash.